New 3D Survey Expands Leading North American Hydrocarbon Development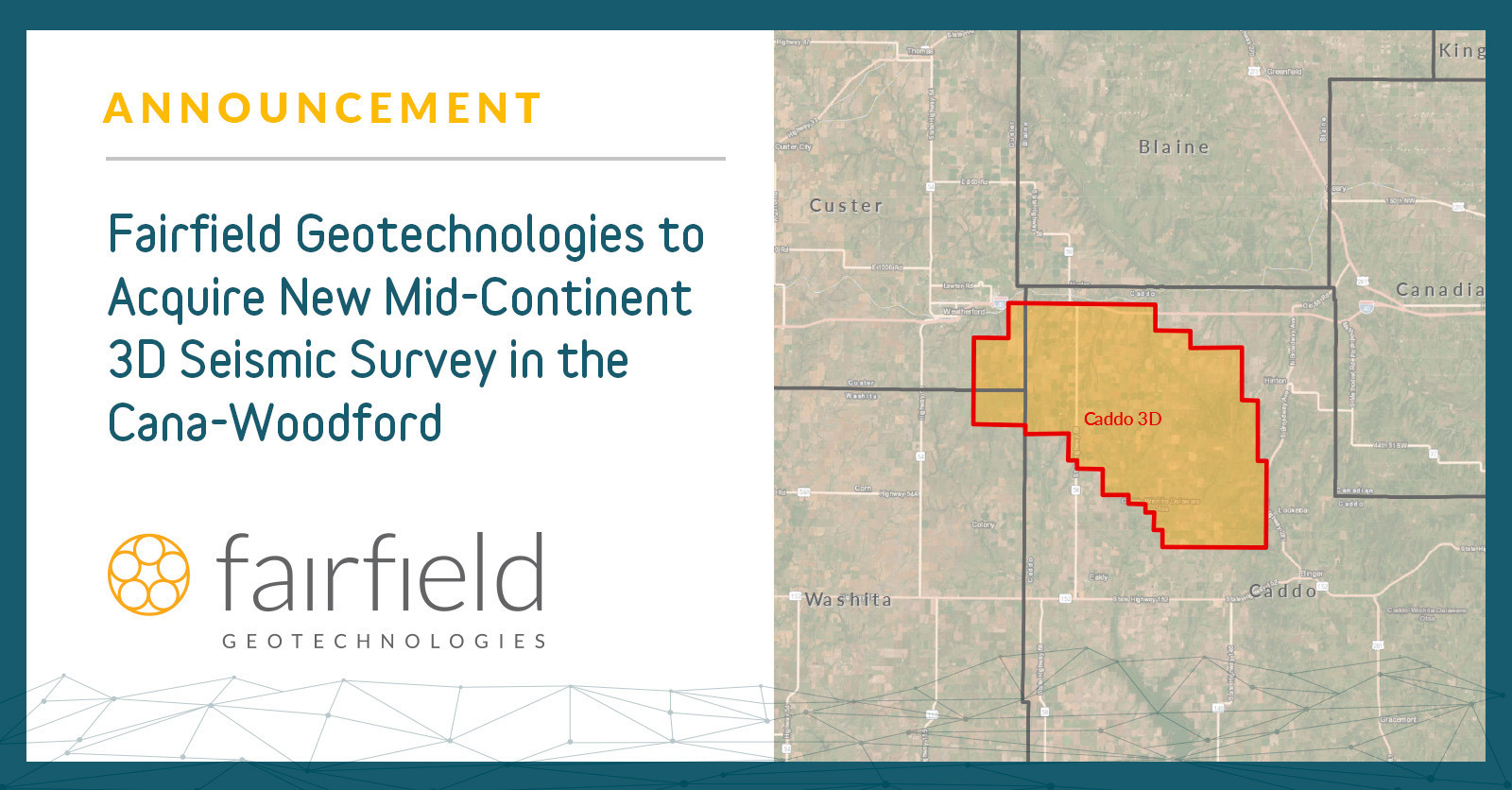 Fairfield Geotechnologies, a leading provider of multiclient seismic data to the oil and gas industry, has announced the acquisition of a new multiclient survey on the western edge of the Cana-Woodford shale play in South Central Oklahoma.
Joe Dryer, president and CEO of Fairfield Geotechnologies, said, "We are excited to announce this development of South Central Oklahoma and the plays within. This program is part of our strategy to continue expanding our leading position in North America and demonstrates our continued commitment to the industry in providing high-end multiclient program data for the development of hydrocarbon resources."
The acquisition of the Caddo 3D survey will extend Fairfield's footprint of multiclient data owned and brokered along a key area of the Mid-Continent shale plays. This will provide over 150 square miles of high-resolution seismic data that will be invaluable to operators in the region. The project is supported by industry funding and is expected to begin later this year.
The survey is designed to image multiple plays that can be reached from single drilling locations with highly productive zones for hydrocarbon recovery. Operators will have access to comprehensive oil and gas seismic data coverage and products to enhance their efforts. This will give them unprecedented insight into a prolific region in North America that has recently seen a resurgence in oil and gas production and has the potential for further development.
Visit the Fairfield Geotechnologies multiclient library to explore its expanding presence in all major domestic basins, including the Cana-Woodford basin.