Fairfield Geotechnologies to Acquire New High-Resolution 3D Seismic Survey in the Midland Basin
Fairfield Geotechnologies to Acquire New High-Resolution 3D Seismic Survey in the Midland Basin
Houston, TX – 10 November 2022 – Fairfield Geotechnologies ("Fairfield"), a U.S. premier provider of subsurface energy data, today announces its plans to acquire a new high trace density multi-client survey within the southern portion of the Midland Basin. This acquisition will extend Fairfield's existing footprint, specifically within a key area of the Permian Basin. The established Area of Interest will include over 160 square miles of high-resolution, 3D data in Upton County, Texas. Permitting is underway and will launch in December 2022.
Joe Dryer, President & C.E.O., Fairfield Geotechnologies, said: "We are excited to announce further development of the Midland Basin. This program is part of our strategy to continue expanding our leading position in the Permian and demonstrates our continued commitment to the industry in providing high-end multi-client program Data for the development of unconventional resources."
This survey extends Fairfield Geotechnologies' footprint in a key area of the Permian Basin. This project is supported by industry funding.
Expected to complete in the first quarter of 2023, the Upton 3D survey is designed to image multiple targets with highly productive zones for hydrocarbon recovery. Operators will have access to comprehensive data coverage and products from which to enhance their efforts and will gain unprecedented insight into one of the most prolific regions in North America.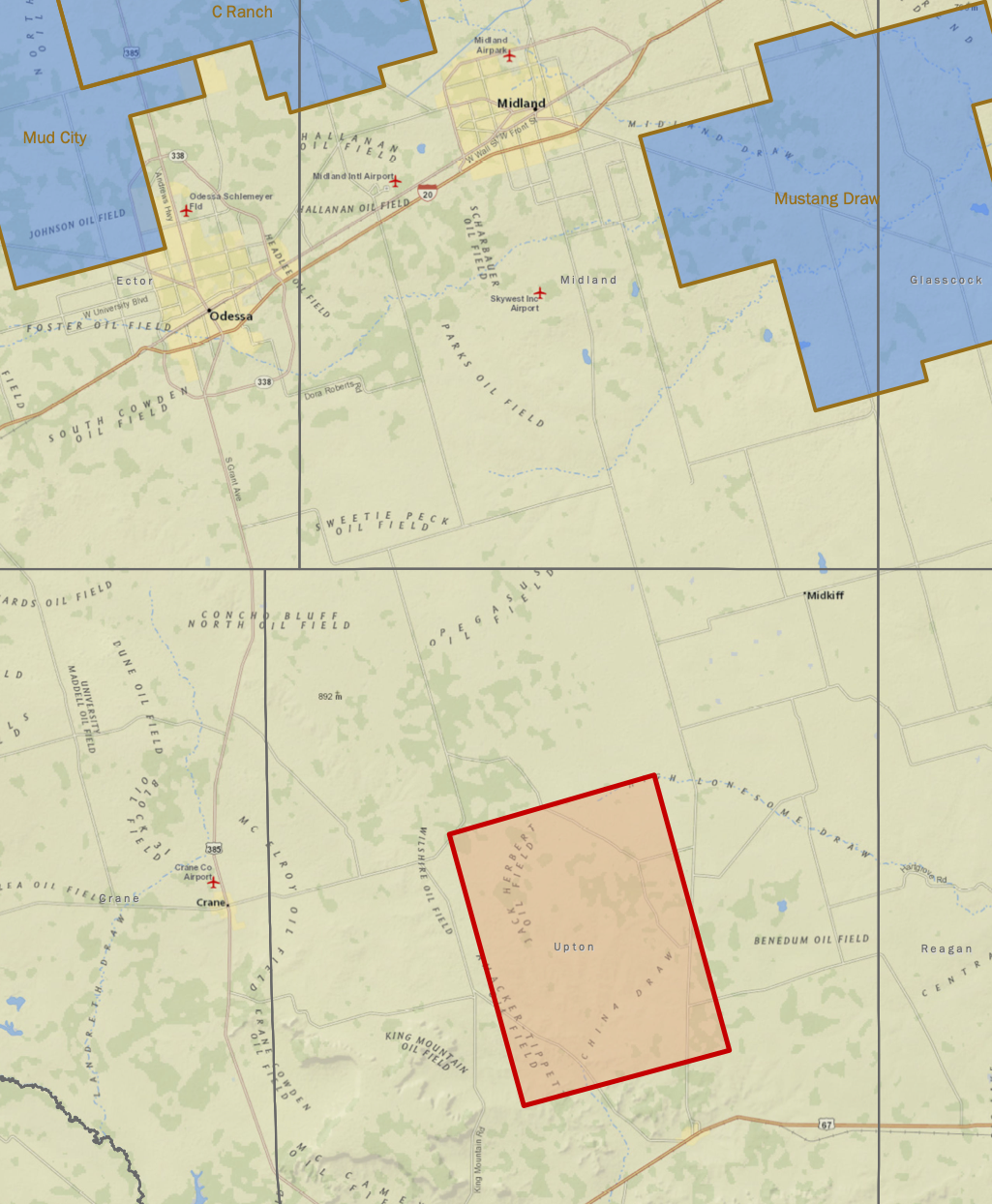 Upton 3D Regional Map – Fairfield Geotechnologies; Upton County Texas

About Fairfield Geotechnologies
Privately held Fairfield Geotechnologies, is a leading provider of high-resolution multi-client data in the United States. The company has the most extensive modern, high-quality seismic coverage in the Delaware and Appalachian Basins and continues expanding in other US unconventional basins. Combining market-leading subsurface reflectivity and signal imaging techniques with strategic partnerships, Fairfield Geotechnologies delivers a superior solution for developmental exploitation onshore and in the U.S. Gulf of Mexico.
Contacts
Frank Brown, VP North American Land
Michael Bertness, VP Business Development
Brian Adams, VP of Marketing